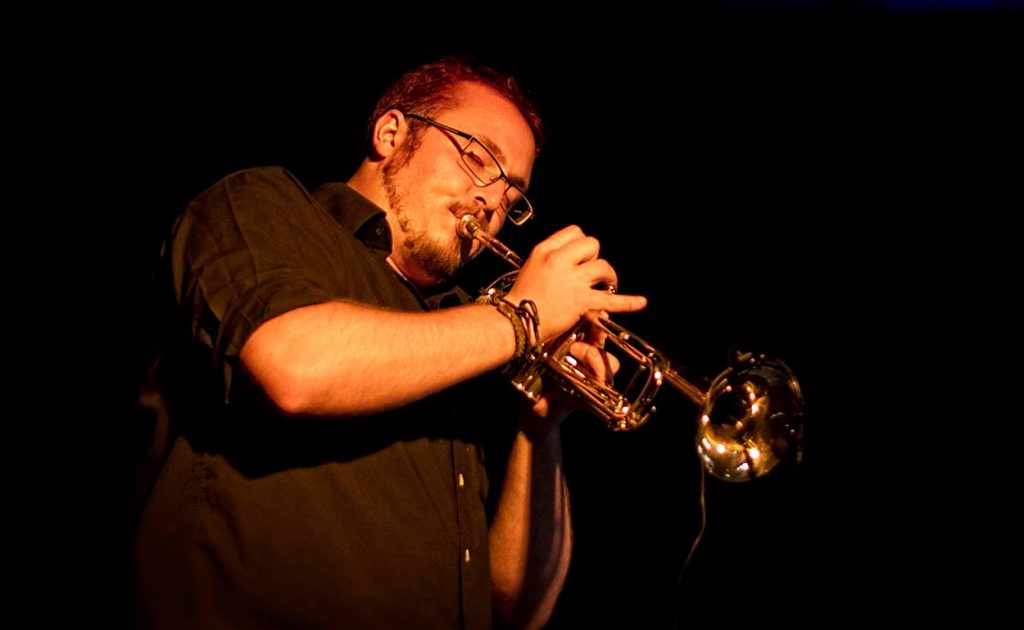 Greg Wilson-Copp
Owner of Sound Shack Studios. I started playing in the brass bands of Cheltenham and Gloucester when I was 7.
As well as producing my own electronic music, I formed a ska band (The Doomers) at school and recorded my first album in 2002. I spent a year in The Band of West Midlands Fire Service and got Grade 8 in practical and theory. I played for a year in the Warwick Big Band before leaving to study music technology at Birmingham BCU and Conservatoire.
After returning to Cheltenham and contributing to many musical projects (most notably The Bushy Tail) I joined the Roving Crows on the road as trumpet player and engineer. During my time with the Crows I honed my abilities on live sound, doing gigs and festivals around the country for about 5 years.
In March 2015 I left the Crows and concentrated on building my live PA company Big Friendly Audio and devoting more time to recording and producing. It did't take long for me to want to get back on stage though so I joined The Hawthornes and played with them for around 4 years. I am currently band-less, but am enjoying being daddy day care to my little boy, doing live sound, and working on projects in the the studio.